About myself...

My name is Karin and I am a Borzoi fan. I fell in love with this race when I was sixteen years old and a friend of mine bought a second Borzoi baby bitch. Her registered name was Wieslawa Nijinski Ballet and she was called Warinja.
Soon I started to train her for the show ring and obedience and finally ended up in a dog's school. At first the trainers weren't sure if she would learn as quick as the other dogs but very soon they knew that she was one of the best dogs in her age. She finished her Companion Dog test I ("Begleithundeprüfung I"
with the mark very good beating a few Labradors and Golden Retriever. I went on doing agility and to shows with her. She was the very first dog I handled and she archived a few Best Juniors, CACs, one BOB and the title Austrian Federal Junior Winner 2005.
Warinja wasn't the best show or coursing dog but she had the best character you can imagine. Always friendly to everyone and every animal, always easy to handle, never ever agressive. I could tell her to lay down next to a busy showring without leash and she stayed there for almost half an hour although I walked away and was paying any attention to her - she was just an indiscribeable sweetheart.
Unfortunately this "paradise" wasn't ment to last for a long time, when Warinja was 3 years old she injured herselve on one shoulder and it wasn't possilbe to heal her again, so my sweetheart went to sleep forever next to me. This was an awful day! I am sure I will own at least one Borzoi in the future unfortunately I am not able to keep one right now. I don't know yet when I am able to have a Borzoi on my own but I am sure one day I will :-)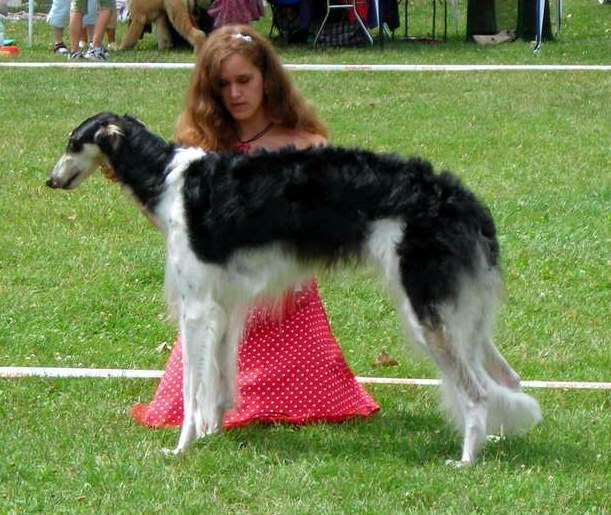 Ich mag diese...
Mehr über mich...
Werbung